Commercial Property in Birmingham
Maguire Jackson are able to give sound marketing advice on sales and lettings of commercial property in Birmingham City core & City fringe.
The Maguire Jackson commercial property team are assisted by Philip Briggs FRICS, a Chartered Surveyor with over 20 years experience of the West Midlands commercial market in agency and professional disciplines & Charles Robinson FRICS in our auction team. The team deal with acquisitions and sales in the industrial, office and retail sectors and has a particular strength in mixed use property with commercial & residential uses.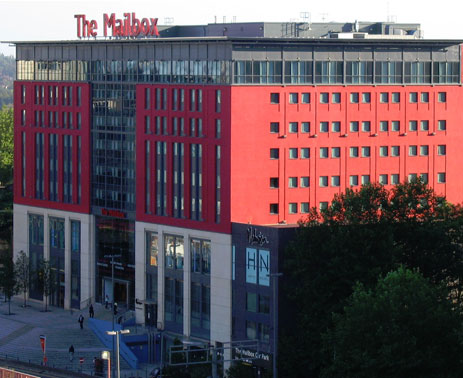 Commercial Property in the Birmingham Jewellery Quarter
We are especially focussed on the Birmingham Jewellery Quarter and are acknowledged agents for this increasingly popular area and the Birmingham city fringe generally . Maguire Jackson are well-informed about the potential for thedistrict, and the tight planning policy which covers this area.
Commercial property for sale or rent in this area is within walking distance of the city centre; however prices are lower and attract professional firms such as media agencies and bespoke professional firms who like the character some of the properties offer ,the general sense of security plus the mix of uses in the area. The term 'urban village' is often given to the area.
A wide variety of commercial premises are available to rent or buy, including offices, warehouse units, workshops and showrooms. Some properties are located in Grade II listed or other interesting buildings, sympathetically converted to provide modern accommodation.

Live Work Units in the Birmingham Jewellery Quarter
Traditionally the Jewellery Quarter has been an area of 'live work' units – originally small firms of jewellers who raised their families above their workshop premises. This tradition is being revived, with many commercial developments in the area containing new or re-designed live work units for rent or sale. The residential and commercial aspects can however sometimes be split to accommodate purchasers' requirements.

Offices to rent or buy in Birmingham Jewellery Quarter
Office properties for sale or rental in the Birmingham Jewellery Quarter are available in newly refurbished blocks or attractive new developments. The range of designs is vast, with totally open-plan, studio style, consulting rooms and traditional office style accommodation all to be found in this desirable commercial area. These office properties in the Birmingham Jewellery Quarter are an attractive purchase for a Self Invested Pension Plan (SIPP) investment.
Serviced offices are also available in the Birmingham Jewellery Quarter.
To find out more about Maguire Jackson's commercial property to rent or buy in the Birmingham Jewellery Quarter please contact us