The Pressworks has been designed to preserve the sites working heritage whilst creating a place fit for the modern world. Demonstrated through the restoration of the original grade II listed building and the addition of new build element's, The Pressworks is the finest example of history and contemporary design seamlessly combining to create a unique place.

Courtyards and outdoor space play an important role in creating pockets of green for residents to enjoy all year round. An original metal press has been restored by expert technicians and stands proudly in one of the courtyards as a reminder of the sites working history and celebration of local craftsmanship.

Flexible living spaces have been carefully considered for modern life. open plan floorplates, high ceilings and innovative layouts are a feature throughout making The Pressworks the most desirable place to live.

Unique and one of a kind, The development is full of character and unique features. Over-height ceilings and exposed roof trusses create a sense of space, whilst restored brick walls and Crittal style windows achieve an industrial chic and stylish interior aesthetic.
Prices from £275,000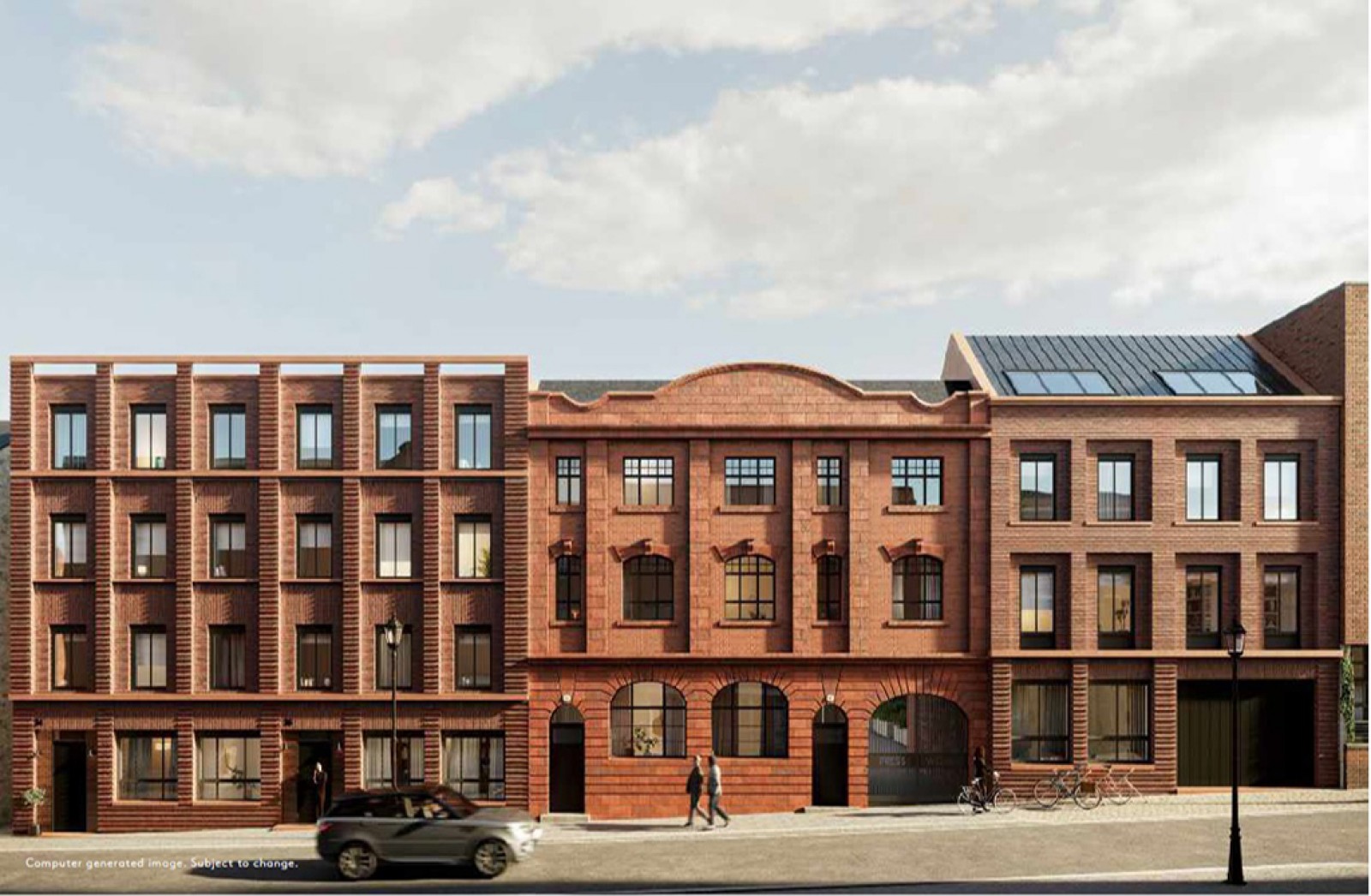 Download Brochure