News
November 3, 2022
The big question.. Are landlords going to absorb the increasing financial pressure?
The increasing pressure on utility bills is already starting to squeeze tenant's monthly budgets. At the same time the increasing interest rates are starting to effect some landlords with additional borrowing costs. The big question for this autumn, through to next Spring, is whether tenants can encourage their landlords to concede on their rentals . Landlords themselves, in turn, are already asking if they can pass on their additional financing costs, as their current tenants renew or indeed adding onto the current asking rents for their vacant stock?
As busy City agents, currently still receiving over one hundred enquires after hours each evening, the demand for City flats seems insatiable. Previous potential buyers are re-joining a lettings market already full of professionals & mature students looking for good accommodation. This is in what is an increasingly popular City, undoubtedly boosted by the success of the Commonwealth Games, Peaky Blinders & large business relocations.
We are gauging that the current asking rents, already boosted by 10-15% over the past twelve months will stabilise. The current demand is going to deny most tenants wanting to seek reductions. Every residential AST contract to rent at a certain price is just that, a contract and any breach can be enforced. For residential landlords the market is very fluid and immediate. High pricing will merely mean longer voids between tenancies so I doubt whether the additional landlord costs can be transferred, despite the wish. We know daily from enquires what flats are in demand, and that is invariably driven solely by good pricing.
For commercial landlords the picture is slightly different because the contracted rents are invariably for longer, being over ten years in many cases & the voids once vacant potentially much longer. We are already seeing some cases of private landlords helping out short term to retain their tenants hit by high utility costs, especially if the tenants have been good payers. For larger institutional landlords this flexibility is often not so readily available because of the property management structure.
We now hope going forward there isn't a recession as that will undoubtedly change the dynamics. This minute we hope we are merely looking at a market blip!
Has Spring '23 got any bounce?
2023.. A year to be precise when pricing
The big question.. Are landlords going to absorb the increasing financial pressure?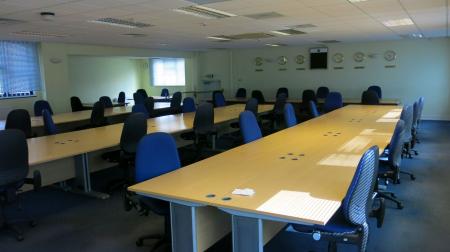 News
Is office homeworking really the future?