News
November 3, 2022
King Kong Park heralds a new urban location
For those of us who visited the huge King Kong in recent days in his pop-up park, sited on the currently closed Great Hampton Row you cannot fail to notice the excellent Gothic Works, sited adjacent, which is nearing completion after a major refurbishment. This restored Victorian masterpiece from 1868 now comprises sixteen apartments with several high profile restaurants and other commercial uses planned for the ground floor facing Great Hampton Street. Cordia Blackswan, the developers, have enormous plans for this location stretching up down Constitution Hill & up towards Hockley Hill bridging the gap with the Jewellery Quarter by providing quality & tangible changes such as narrowing the main road & slowing the traffic to facilitate better ground floor uses including restaurants and modern cafes plus restoring many excellent but now neglected properties.
Cordia, the large & successful Hungarian based developer backers of locally based Blackswan, have a track record in Budapest of successful urban renewal projects and this Birmingham project mirrors this. With several adjacent sites already lined up, planned for built to rent apartments the developers are putting down longer term estate management roots which beckons well for the future. London has had several locations over the past thirty years which have been sited conveniently for the City Core yet had been overlooked & neglected, hit more by reputation rather than reality & been lifted by one or more key projects and the wave of commercial optimism that has invariably followed.
This Great Hampton Street location has all the hallmarks of a Shoreditch type location, if Clerkenwell reflects the more mature Jewellery Quarter neighbour. Knowing the London locations well, I can see how the influence of Cordia will assist neighbouring landowners & give them confidence to not only restore their own buildings but also be more selective with their future tenants. The Jewellery Quarter location is already attracting increasing numbers of creative occupiers with many expanding & putting down longer term roots. Great Hampton Street, currently on the border can secure this younger audience with well-presented commercial accommodation at currently very good value as likely tenants will inevitably buy into the future location changes. The Hockley Dining Club sited on Howard Street nearby already attracts, like its sister The Digbeth Dining Club, a mixed audience looking for good food & a social vibe not readily found in the JQ itself. Their successful presence is already encouraging a commercial audience to look at the location with eyes knowing the area is changing. Other early occupiers include Minima in Hospital Street whose modern furniture showroom reflects the urban changes now happening.
It is a location to certainly watch, for live & work, as the changes are happening quickly.
Has Spring '23 got any bounce?
2023.. A year to be precise when pricing
The big question.. Are landlords going to absorb the increasing financial pressure?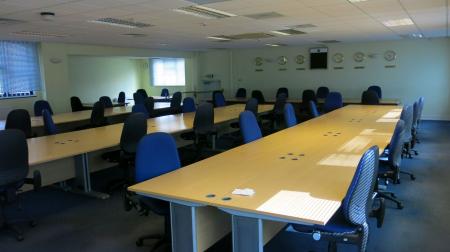 News
Is office homeworking really the future?