News
November 3, 2022
Jewellery Quarter new build sunshine
Looking for a home does sometimes seem like a lottery. A question of if something is available in the location you want, at the time you are seriously searching & in the condition you are happy to accept!
The Jewellery Quarter this summer is in one of those rare occasions whereby several superb small developments are completing, ready to occupy at the same time. Small new schemes are always popular because the running costs often seem more controllable, and the resident groups that follow are invariably stronger because of the common shared interest.
We have just launched 63-64 Water Street a luxury ten unit canal side apartment project featuring two & three bedroom flats, all with parking. The location, just off Ludgate Hill sits close to St Pauls Square & is an easy walk into the City Core. Prices start from £525k & rise to a penthouse at £1.075m. Not far away we are launching Reliance Works on Caroline Street comprising nine one & two bedroom flats in the handsome former Pickering & Mayell jewellery box manufacturers with a new build extension. Prices here start from £185k & rise to £525k for the largest apartment which is located on the first floor. Another scheme, The School House, forming part of the Kings Crescent Homes Copperworks development on Legge Lane, a hugely improved street, will be ready to occupy next month. We have just three two bedroom apartments remaining in this phase with prices at £345k & £350k
Along from The School House is 1-2 Legge Lane comprising nine very distinctive new freehold town houses in a private courtyard. Priced from £499,950 to £895,000. These rare City Centre townhouses acknowledge the growing trend for putting down longer term roots in this local community living in the City fringe. The houses benefit from terrific space & west facing City views from the upper floors.
If you are searching for something special all four schemes offer quality & good design. Do not overlook them whilst there is the opportunity
Has Spring '23 got any bounce?
2023.. A year to be precise when pricing
The big question.. Are landlords going to absorb the increasing financial pressure?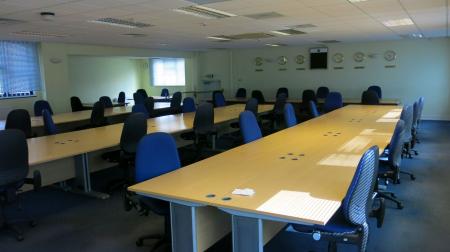 News
Is office homeworking really the future?