News
November 3, 2022
Reasons still to be cheerful
Notwithstanding the definite signs of inflation, higher interest rates & the ongoing news regarding the Ukrainian war Central Birmingham as a location to live & work continues to improve. The focus on this summer's Commonwealth Games has been a driver for public area improvements and the planned larger inner City developments such as Smithfield & several major investment funds commitments to large new residential towers continue apace. Demand, particularly for rental properties, continues to be strong and the growth in rental levels. spoken of several years ago by analysts from outside the City, are fast becoming a reality.
For those living in the City centre the Covid concert & event postponements have been rebooked. This means a continuing year of great entertainment on the doorstep, in the leading City venues such as the 2 Academy, O2 Institute, Resorts World Arena, Utilita Arena and Symphony Hall, with stars from Celine Deon to Dionne Warwick & many others coming in.
The reported market caution about ever continuing house price rises is however starting to be felt with vendors waking up to a revised reality as buyers are now definitely relooking at their own affordability & offering accordingly. As we come through the next six months I have no doubt the markets across the whole of the UK will acknowledge this slight market change such that chains can more readily be made, allowing vendors to move. This minute there is an imbalance with vendor expectation reflecting a market of six months or more ago. I anticipate that we are entering a period of overall stability in prices which will be positive. At the same time I anticipate that some City development sites may now be land banked until construction material costs stabilise, house prices rise again or the developers can guarantee their exits, be it into a fund or other bulk purchaser.
The post Covid reality of office working verses working from home has seemingly now largely settled with most industries finding a happy medium. The much hyped talk about an ongoing City exodus for workers has subsided with the new reality that City living offers a quality of life with convenience not found in the suburbs and countryside. For younger professionals, singletons & couples, of all ages, City living in Birmingham cannot be overlooked.
Has Spring '23 got any bounce?
2023.. A year to be precise when pricing
The big question.. Are landlords going to absorb the increasing financial pressure?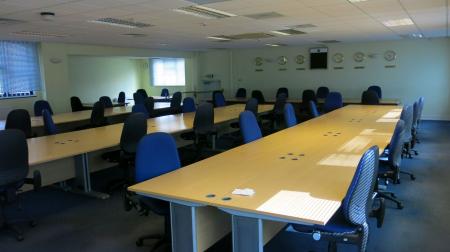 News
Is office homeworking really the future?