News
November 3, 2022
Rising costs impacting price growth
The popularity of Birmingham City Centre continues on an upward course this Spring. The shortage of apartments to let across the City has made searching for rental accommodation really more stressful than it ought to be, for potential tenants. Normal Spring demand assisted by the additional accommodation sought for the Commonwealth Games & several company relocations is continuing to push market letting prices and swallow up apartments almost as soon as they are made available . Of course for current & future landlords the City continues to be an attractive location for securing income as the statistics regarding the City Centre population propel only one way. The City as a whole is anticipated to grow by almost 150,000 more residents over the next twenty years.
For property owners the increase in building costs however are now starting to be seen in individual apartment service charge levels being levied across the City Core. Managing agents are looking to recover their higher regular block maintenance costs. This is being impacted by increasing material & staffing costs. Combining this with the increased household utility costs, which are set to go higher, we are seeing a reaction in the form of the stabilising of apartment asking prices as prospective buyers, whilst positive about making decisions to purchase, look at their overall budgets and affordability before bidding. For property investors & those vendors selling building sites prices have become more elastic acknowledging these increased construction costs.
The surveyors completions of outstanding EWS reports is continuing to go apace and the easing of height restrictions is allowing more sales to take place. We anticipate a busier Spring than in recent years as many occupiers have been held back from selling to those needing mortgages as all the finance companies have been insisting upon the certificates being in place . The impact of these cladding reports for some vendors is likely to continue for another year or two . Our research has highlighted that within the City Core as much as 60% of the market has suffered from inertia over the past two years, with vendors being unable to sell & the consequent churn unable to influence the market above and below as receipt monies haven't been reinvested.
There have been some terrific sales already this spring from a large penthouse overlooking St Pauls Square to several newly built freehold townhouses close by. The market has now has some terrific newly converted & recently built stock ready to occupy and all worth viewing. Spring always offers some buoyancy and for those on the hunt there are some outstanding properties already on the market or shortly to be launched. Do ask us what is coming up!
Has Spring '23 got any bounce?
2023.. A year to be precise when pricing
The big question.. Are landlords going to absorb the increasing financial pressure?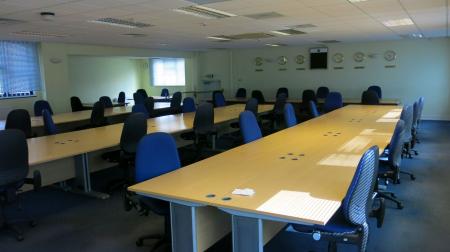 News
Is office homeworking really the future?