News
January 11, 2022
January optimism for the City
The high volume of enquiries particularly for rentals through the Christmas holidays & into this first week of the New Year has trumpeted the start of what we expect will be a very busy year. Notwithstanding the noises of Covid & Government warnings of Omicron the current wave of demand highlights an audience wanting to move into the City plus those wanting to relocate within the City Centre itself. The column inches obtained by those Country Agents trumpeting during the summer months of the life of joy in gardens & online kitchen table working areas is being eclipsed by the acknowledgement that practical living plus convenience can only be obtained in the major towns & Cities. Birmingham is without doubt on the fast track of those UK Cities which has qualities beyond many others. The increasing quality of employment available, the cost of overall living & the location with its access, by road, rail + air make it a choice that many people make tentatively & then find themselves staying here as I am sure many readers will relate to. Interestingly many Birmingham graduates have been saying this for years. For the City itself this educated audience is the high performance oil constantly injecting national achievement & accomplishment into local firms. The Commonwealth Games can only add to the profile of the City throughout this year.
Having recently secured the British Property Award Gold for our Lettings team & now nominated for the 2022 Birmingham Retail Awards Best Estate Agents this firm is moving quickly forward. For potential vendors & landlords alike the key for the coming year is to ensure you do not miss current market prices and perhaps understand the pressures buyers in particularly are facing in some sectors. The latter is particularly the case for small, medium & larger developers who all are becoming more cautious when buying properties for conversion or new build opportunities. This is a direct result of the increasing costs that sector is facing. The building materials themselves, the cost of the labour & the delays in supply stretching construction times. From our early 2022 calls from buyers the City is attracting demand from locally based professionals alongside individual international buyers, based in the Middle & Far East, alongside London based developers & particularly London based institutions looking to acquire whole blocks of apartment for their BTR funds.
As an aside I was interested to read the Mortgages for Business intermediary research highlighting that 59% of landlords felt the term was now dated they preferred to be called 'Small Housing Providers' (43%) and other titles including 'Rental Accommodation Provider' (7%). 73% of those polled felt their investment was 'unfairly portrayed as this generations financial bogeyman'. My colleagues & I will call our property venture clients whatever they wish ! Their service of providing stock of accommodation is essential and very much sought after.
Please do make contact if you are thinking of buying or renting in this City OR indeed have friends & family considering.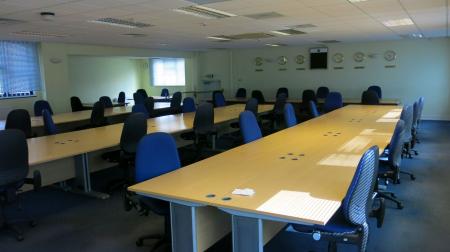 News
Is office homeworking really the future?
King Kong Park heralds a new urban location
Jewellery Quarter new build sunshine
Reasons still to be cheerful