News
November 3, 2022
Is Birmingham's regeneration about to pause?
The fast rising costs of construction & seemingly insurmountable delays in the supply of basic plus more detailed items are causing mayhem for developers across the City Centre. The big question now being asked is.. Are these construction prices, the difficulties of timing projects and the increasing number of contingency clauses in contractors building quotes going to pause Birmingham's regeneration in the coming months as developers pause & wait for the fog to clear?
One of the big features of the City over the past few years has been the excitement of the tower cranes, the changing streetscape & the site clearance of secondary derelict industrial buildings. However in locations like Digbeth there now seem to be too many cleared sites without any sight of works starting. For those living nearby in this battlefield of hope, the planners dream of a regenerated quarter, it is still a brave call. Developers themselves are increasingly talking about de-risking their projects rather than bravely building with the hope of future sales. This means that they are looking to presell 50% or more of their proposed schemes off plan before construction even starts or look to those institutions wanting to build their Buy to Rent portfolios here in the City core to acquire the whole project.
The early days of selling new developments in Birmingham twenty years ago was based around show flats, queues of interested buyers buying for themselves or to hold as investments. Today's lack of confidence or more likely caution, especially with the bigger blocks, could lead to Digbeth, in particular, becoming a huge dormitory of rented apartments rather than more mixed estate, like the Convention Quarter or Jewellery Quarter as institutional buyers take over the larger developments. Is this what the City Planners wanted? Certainly for the larger proposed schemes phased selling into the local market seems an unlikely route at the moment.
The JQ now has the highest proportion of owner occupation in the City Core. The stream of excellent new houses now coming forward in Legge Lane, Camden street to a proposed project in Key Hill will only encourage this trend for those putting down roots in the City Centre. With limited land being available and the four storey cap in height across the area the total number of new properties coming forward is increasingly limited, protecting values and focussing demand. This can only continue.
We will all watch the coming months with great interest
Has Spring '23 got any bounce?
2023.. A year to be precise when pricing
The big question.. Are landlords going to absorb the increasing financial pressure?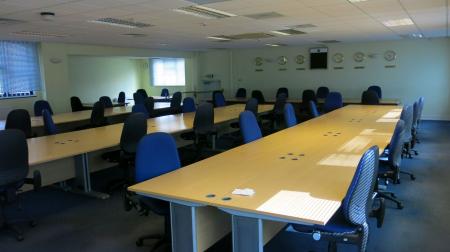 News
Is office homeworking really the future?