News
November 3, 2022
Acceleration in Lettings
The UK City centre markets are sometimes the barometer of UK business & overall business confidence. The caution we have read about online & in the Sunday papers regarding post Covid back to work numbers in the Cities has been eclipsed by the sharp take up of City accommodation we have seen in recent weeks, at all price points. The high demand has stiffened residential rental prices, bringing prices back to the level of two years ago & in some places achieving higher amounts, especially in those well located newer build apartment blocks. For landlords it has been an unexpected summer. For tenants it has been very difficult with properties moving very quickly & having competing bids on almost every property.
I suspect there is a big Birmingham factor alongside a national movement. The former being pushed by relocating staff into the major professional & creative firms located here, as well as those being pulled into a City organising the Commonwealth Games & other events planned for next year . All this coupled with the inertia of the last eighteen months with an audience coming back into the office for four or five days a week rather than working continuously from home. has stretched every agency. For the Build to Rent investment funds the demand surge has given the reassurance they have needed to invest more into this City, which will inevitably take up more currently blighted City fringe development sites, sitting perhaps with planning permission, into being actual sites of construction.
The City currently feels very positive. The major public works construction activity particularly around City Hall & Paradise Circus linking the two major public spaces together has definitely helped expand the City core and the New Year promises lots of Birmingham based activities and national PR! For us we have two very special developments being launched this autumn. Number 1 Legge Lane in the Jewellery Quarter will offer nine freehold townhouses, being probably the largest dwellings to be built in the location for over one hundred & fifty years. On the Canalside nearby is another niche block is about to be launched is 62-64 Water Street, close to St Pauls Square.. being just ten very special apartments with parking & an interest in the freehold ownership. Going forward we have more. As in every well designed & built niche project we do not expect the properties to stay empty for long!
Has Spring '23 got any bounce?
2023.. A year to be precise when pricing
The big question.. Are landlords going to absorb the increasing financial pressure?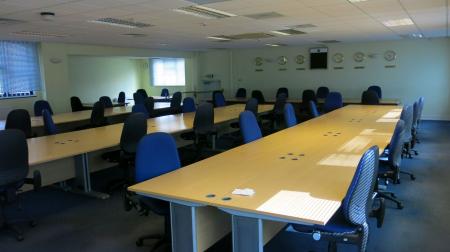 News
Is office homeworking really the future?