News
November 3, 2022
Are there enough ingredients for a busy autumn?
The annual summer lettings rush has largely absorbed the full stock of empty Birmingham City centre apartments. The pressure of interest over the last six weeks has pushed prices up for certain well placed flats, particularly of one bedroom & better value two bedrooms. The slide of rental values seen during what no doubt will be called 'the Covid period' has certainly stopped and we can foresee pressure for apartment prices to harden & rise overall through the coming months. The combination of University students returning, offices filling up, several strategic commercial relocations & the Commonwealth Games next summer are all driving demand. The City currently has a very positive feeling which may be the post Covid bounce as local firms recruit once again ,plus the weather. We sense there is also increasing pride as the public spaces in the City, especially around the Town Hall are now looking outstanding and several major City Core construction projects are nearing completion, offering a new skyline.
The sales side is more complicated but quietly hopeful. Whilst the Stamp Duty holiday allowed the suburbs & countryside markets to run hot & wild the City apartments were largely restrained by the EWS1 cladding certifications, the banks plus their surveyors caution. We gauge that as much as 60% of those wanting to sell were held back. This log jam is now easing, helped by recent allowances for low rise buildings & the certification coming through. The key now is the number of people returning to their offices daily or almost daily. We expect the numbers will continue to rise through the coming months and that demand will steadily rise through this time. Our summer success has highlighted that there are good numbers of motivated buyers and we expect this to increase. We are anticipating that investors too will be coming back for the certainty of income plus the further opportunity of capital growth over the coming years. We are already receiving demand from those planning to relocate from Hong Kong & now have direct access to the Territory through local agents for our development vendors. The increasing resale stock levels will further encourage more movement within the City. Existing dwellers are putting down longer roots & moving within the City. The decision by Birmingham City Council to push clean air by curtailing cars, whilst a frustration for some, has actually been good news to the increasing City living community.
The excitement of the coming months will be the impending completions of several new house & apartment schemes around the Jewellery Quarter. With developers frustrated over the past year by Covid & Brexit delays there will be the genuine opportunity for owner occupiers to have new homes to move into by Christmas. The impending launch of both No 1 Legge Lane comprising nine fabulous freehold houses plus the ten canal side apartments of 63 -64 Water Street will highlight the very best of this neighbourhood. Luxury well designed, niche but understated properties, are bound to do well in this increasingly popular location. Treasure House nearby along with the Axiom apartments positioned close to Holloway Head offer again well designed recently completed ready to occupy new apartments at a different price point. All are worthy of viewing.
Finally for those considering a move we encourage you to now talk to us because there is an audience now buying. For landlords we ask that you listen to our advice as your current achieved rent might be lower than the market level or your current agent is recommending.And For buyers looking we ask that your solicitor is primed ready to move quickly & that your finance is approved and in place, subject only to survey. Vendors are choosing proven buyers who can give them certainty for their next move.
Has Spring '23 got any bounce?
2023.. A year to be precise when pricing
The big question.. Are landlords going to absorb the increasing financial pressure?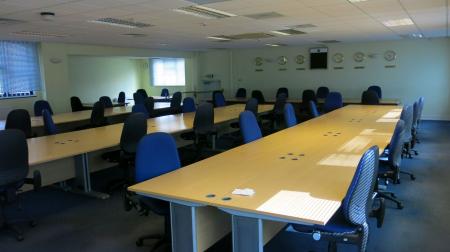 News
Is office homeworking really the future?