News
November 3, 2022
Don't blame it on the Sunshine, Moonlight, good times ….and statistics
There are always great songs which make you dance through the day . This Jackson Five classic is my highlight of the moment when the sunshine currently seems unrelenting…
The residential rental market in the City core is coming back to life with a vengeance. From the level of current demand we can guide that the prices are going to harden towards their pre Covid rates through the next six to nine months as surplus stock becomes absorbed and tenants find they are having to compete once again with other professionals for the better blocks in stronger locations. For landlords this is obviously very reassuring. For the PRS firms with their newly built whole blocks of apartments plus their institutional backers this is also very good news, & will no doubt start to bring their original forecasts on track, as some of the latter have suffered from larger void periods , empty flats & lower rents than anticipated, over the past eighteen months.
A recent property tenant survey has highlighted that many tenants post Covid now rate broadband internet speeds alongside additional space to work areas within their home for home working far more importantly than they did before. The figures are startling with 79% of prospective tenants wanting now to be told about their internet speeds up front. 87% post Covid now want to be more aware of their accommodation running costs too with 27% highlighting that their overall priorities have changed post Covid, and the affordability and outdoor space becoming far more important.
On the buying side one in six landlords have recorded that they are looking to buy again to grow their portfolios, which is reassuring to those thinking of selling and looking for likely interest. One third of buyers it seems accelerated their purchase plans because of the Stamp Duty window with 80% recording that their budgets were unchanged. 40% of all buyers have recorded that they now need space to work at home some of the time. On the priority side 66% of buyers have stated that energy efficiency is now a reason to buy brand new. Over 80% of new build properties have efficiency rates better than the existing stock.
Overall buyers are staying longer in their homes although here in the City Core the established residential market is still relatively recent the UK stats of over eighteen years ownership now being the average ownership period does not really apply. Our audience is effected more by business/professional relocation & family growth much more than established locations . Our local trends highlight more chains appearing amongst City sales than we have ever seen before, as some existing City home owners put down long term roots in the Centre invariably trading up to bigger or better specified properties. 30% of buyers have said they see their ownership for the next five to ten years.
Our appetite for property statistics as an agent is often one of reassurance, confirming trends already noticed. The twitter & social media appetite however seems unrelenting with many national statistics being blanketed to include the Birmingham City Core by national chains of estate agencies and others who have not acknowledged that this market , like several other leading & growing City cores is very specialist. A different mix of buyers, a high proportion of investors and a younger audience of professional tenants. Please do call us if you want specific advice about your own property.
Has Spring '23 got any bounce?
2023.. A year to be precise when pricing
The big question.. Are landlords going to absorb the increasing financial pressure?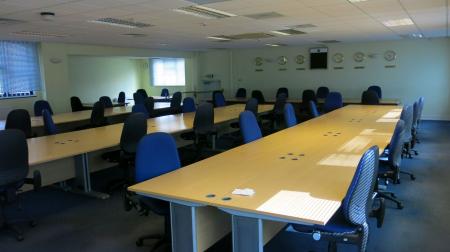 News
Is office homeworking really the future?