News
November 3, 2022
Are institutional investors actually helping to support Birmingham City Centre prices?
The recent announcements regarding the acquisition of whole blocks of Birmingham city centre apartments by institutionally backed funds , whilst perhaps quietly alarming to those private investors holding individual apartments here for rental, is quietly a relief to those of us who own & market properties in the City. This absorption of a large amount of current plus future supply is in my opinion actually good for the current overall resale & new build apartment markets. We have all heard comments in recent years about whether Birmingham can sustain the volume of supply of new build planned to come forward over the coming years and the number of planning consents now being issued monthly. This take up of several blocks, being lumps of supply for the rental market has taken stock away from the sales market and thus is probably helping support local values rather than taking weakening it. Certain specific areas of the City Centre though are more exposed than others.
We as agents have no underlying concerns about the numbers of those looking to buy or rent as we do anticipate that the City will grow further & absorb the 5-6000 additional flats currently planned. It has however the speed of this absorption, with large developments sometimes short term effecting the underlying stability of the immediate local market if their pricing starts becoming very competitive.
In the Jewellery Quarter some 2500 apartments alone have been bought & taken out of the market in recent months. A large body of this sat in two large brownfield sites. Legal & General are backing the 400 unit Hockley Mills scheme on the former Mr Tyre warehouse site in Pitsford Street & Moda Living, backed by the National Farmers Union, are developing & holding the 700 apartment Great Charles Street scheme, being the large former Council car park, that has blighted that entrance into the Quarter for many years.
The regeneration of Digbeth, actively underway has potentially a bigger residential supply issue which has set alarm bells ringing as it changes from largely industrial to an urban mix of commercial offices, eateries & residential. Whilst the Jewellery Quarter has in recent years benefitted from a capped four storey height limit for new developments the total new accommodation supply coming forward has by result been restricted. In Digbeth heights for new build are now pushing from four to forty eight storeys. The latter just having received consent on the former Irish Centre, being 995 flats in one single scheme proposed as the Stone Yard Development . The oversupply concerns highlighted in Digbeth echo that seen in Central London several years ago in & around the Nine Elms area where multiple blocks of apartments were speculatively built in one location, with many initially sitting initially empty before becoming absorbed & occupied.
As walk or drive around Digbeth today there is undoubted land holding going on. Whilst many sites now have planning permission the numbers of developers actually on site building is fortunately limited. This will change as the tram infrastructure starts coming into Digbeth High Street & more importantly the pumping planned new commercial heart of Smithfield plus the nearby HS2 terminal on Curzon Street. The area though short term is exposed but has a clear fifteen year vision. Whether the institutions will absorb enough of the new flats being planned without the existing markets being effected remains to be seen.
Has Spring '23 got any bounce?
2023.. A year to be precise when pricing
The big question.. Are landlords going to absorb the increasing financial pressure?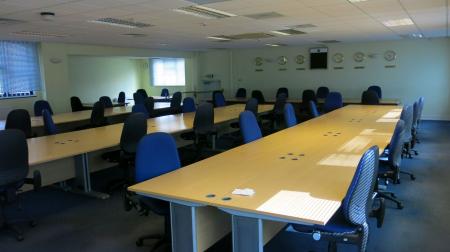 News
Is office homeworking really the future?