News
November 3, 2022
Early signs of improving buyer confidence
The first six weeks of the New Year has shown an increasing level of confidence from buyers & an acknowledgement from many vendors to negotiate, having made the decision to move. The reality has been undoubtedly assisted by the impending Stamp Duty holiday deadline , being the 31st March. More instructions have come or are on route to the market meaning those with funding are able to take advantage of the choice plus the possible large saving to be had. For a buyer with over £500k this can mean a tax saving over £15000. Even looking beyond this date many potential buyers are making plans to absorb the duty with a confidence now being helped by the vaccine roll out, which is suggesting that a level of normal business reality will shortly be restored.
Whilst some businesses have been hit very hard, particularly those associated with hospitality ,events & holidays but there are others who are doing well. These being logistics plus associated packaging & marketing firms alongside those contracted into the supply of PPE amongst many others. This has meant that for employees, whilst many working practices have changed, the desire for a better home or a potential pension income has not stopped. Within the City the demand continues from first time buyers alongside increasingly upsizers looking for an improved location, more accommodation or more facilities, be it outside space from a balcony or terrace. This maturing of the City Centre audience is not unexpected & has been acknowledged by some developers in recent years.
For those, especially without children, Birmingham City Centre as a location has enormous & improving advantages. The sheer number of facilities at the doorstep or within easy reach. The transport hubs & the easy access to the international airport are all attractive. Clearly all more so once we can get out & travel ! The one weakness of City Centre living in Birmingham's core is the lack of a classic Victorian park unlike say London & for those with children this is a burden encouraging those with families to continue to look at the established locations nearby of Edgbaston & Harborne . The open spaces around the canals & the green space of the Jewellery Quarters restored cemeteries are inviting but perhaps not for everyone! Quality core City Centre schools also do not exist unlike many other UK cities, such as Bristol ,reflecting Birmingham's relative recent rediscovery of City Centre living. Symphony Court, built in the mid Nineties, starting with the 143 canal side flats, was at the forefront of todays' expanding urban audience.
We see an active Spring ahead with many new & smaller blocks securing buyers away from those larger buildings currently temporarily held from the market as they await their EWS1 fire certificates. These signed off forms are vitally needed by all those institutions providing funding. For vendors who can sell ,it means the correct pricing & for Landlords it means presentation plus market guidance, acknowledging where the numbers with locations are of the competing stock. The audience for sales & lettings is becoming more discerning, helped by choice & increasing knowledge.
Has Spring '23 got any bounce?
2023.. A year to be precise when pricing
The big question.. Are landlords going to absorb the increasing financial pressure?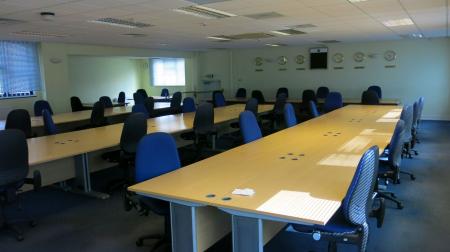 News
Is office homeworking really the future?