News
November 3, 2022
Is the Lock Down affecting the City Centre property market?
There is no doubt this second Lock Down feels different to the silence witnessed earlier in the year. A combination of working offices, albeit mostly with limited staff, is giving a City scene with more people around, walking & cycling. We are though all missing the sunshine! The shops are shut but estate agencies are open. Some staff are working from home, in our case Accounts & Property Management working limited days in the office. The phones though are ringing and importantly emails are coming in and being answered.
The facts of the market need though to be reported. Rents are lower than a year ago. This short & medium term is not, we feel, going to alter and landlords have to acknowledge this. There is no doubt we have continuing demand for good City Centre apartments but that demand is currently being effected by those having the ability to work from home & many leading employers acceptance of this. The further combination of limited entertainment, of those City treats of excellent restaurants, Theatre. Cinema & live concerts has probably put a pause button on City Living for some, but this we know will change. Those living & working in the City centre have become more price sensitive plus are very aware of the choice that is available today. The offer is wide, being new apartments coming to the market alongside the stock from those institutional residential investment firms who have recently acquired whole blocks of flats, all competing with those single vacant flats offered by private landlords with one or small portfolios.
The sales market is still active. Many current sales are pushing towards exchanging & completing before Christmas. Sales though have been taking longer this year & lawyers need to advise their clients of their own pipelines of business. The Chancellors stamp Duty incentive has brought the legal profession more activity and some lawyers, often working from home are being stretched. The Lock Down has brought the seasonal down turn forward slightly however the combination of Lock Down ,Chancellors incentive plus Covid19 Vaccine news might in fact add a turbo with an octane booster to the early January rise in demand which we always see. For vendors or those considering selling you are recommended to get your property on the market before the Christmas holiday. Potential buyers are taking advantage of these times to thoroughly research the market online looking for potential buys.
We are quietly positive about the coming months. There is some excellent new stock coming forward for owner occupiers and investors across the City Core and we are confident the hot air about the joys of working from sheds in the garden will evaporate as individuals & firms realise, indeed some already have, that close spontaneous collaboration brings greater results & mental uplift than working alone supposedly buoyed by blank faces on computer screens!
Bring on 2021!
Has Spring '23 got any bounce?
2023.. A year to be precise when pricing
The big question.. Are landlords going to absorb the increasing financial pressure?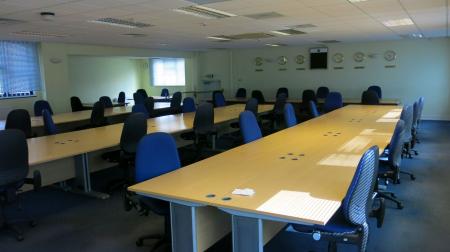 News
Is office homeworking really the future?