News
November 3, 2022
Autumn Sunshine
Whilst the frustrations of the latest Covid 19 restrictions are affecting us all , limiting social gatherings ,those late nights out & holidays abroad ,there are continuing positive signs of a refocus on property opportunities here in Birmingham City Centre by buyers & tenants alike.
Our latest summery reveals increasing numbers of apartment block managers securing the important EWS1 fire certificates with the consequence that some of the log jam of sales held up through the late summer are now starting to flow through. At the same time the Chancellors Stamp Duty window is continuing to oil the wheels of house & apartment demand for sales. Birmingham too as a location for international monies is becoming increasingly acknowledged. Whilst early buyers for off plan sales, often through London based agencies, has always been a proven route for local developers to underpin their finance, there seems to be an increasing audience of investors who are now wary of central London, & increasingly the high Manchester prices. We now are talking directly to many investors looking for good medium and long term individual plus bulk purchases.
There is news away from the newspaper headlines of the mass exodus to the countryside, with everyone working from home, and business conversations happening efficiently on Zoom and similar platforms. We recently placed a leading consultancy into stylish open plan offices after their senior executives revealed that they had seen a drop in the firms efficiently, with elements of staff going stir crazy when they were all working from home without the opportunity of some weekly interaction with professional colleagues. The new space will give them that and more. This letting, being one of several, has highlighted that businesses wanting to succeed aren't all succumbing to the closed world of executives home working alone with only the new pet dog as company. We have yet to see interior design changes acknowledging the home office but it is a subject being spoken about by developers. Undoubtedly a subject to watch.
Notwithstanding the current work environment the City Centre residential rental market continues to be very busy. The overall levels of stock available continues to stays high, with several new block completions increasing the supply. Many landlords are still minimising their tenancy voids through this time & securing quick lets by ensuring their properties are very competitively priced and well presented. This market is continuing to be very price sensitive and often only very minor price changes can draw in a new audience searching. Many potential tenants are capped by their strict budgets and we foresee it continuing well into 2021. City landlords need to take advice because the prices of last summer, or the year before, might not today be achievable. Our rental management team have just reported a 99.9% payment success through the last twelve months of maximum 48 hour receipted payment from our tenants into our Clients own accounts, with simultaneous statements. This efficiency is driving departmental success and is now pushing expansion.
The coming months are going to be interesting. The new builds nearing completion will offer potential purchasers looking for a City home a choice not seen for several years. Those tenants looking have choice but now need guidance and those looking for commercial or development opportunities need to stay in touch because the City Centre market is far from moribund.
Has Spring '23 got any bounce?
2023.. A year to be precise when pricing
The big question.. Are landlords going to absorb the increasing financial pressure?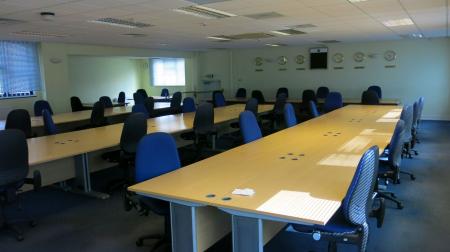 News
Is office homeworking really the future?