News
November 3, 2022
A rare opportunity
Every so often, as an agent, you see a single property or a new niche development which you know fulfils the requirements of many of your existing applicants or those local residents, who have flagged that they might move for the right opportunity.
In the Jewellery Quarter this autumn we have two such new schemes coming forward which are set to be ready for occupation early next Spring, taking advantage of the Stamp Duty window. Both have the cache of being small well designed yet unassuming schemes offering outstanding larger properties in great central locations. This is not far from St Pauls Square, the quintessential heart of the area. Both schemes are aimed at the increasing audience wanting to put down longer term urban roots.
No 1 Legge Lane, designed by the award winning Sjolander da Cruz architects offers nine glorious freehold townhouses in a private gated courtyard. This is hidden from the street behind a stunning façade containing four apartments and a double height studio style office. The houses which range from 1507ft to 2100ft are designed with three bedrooms & upper floor reception rooms which take advantage of the outstanding City views and better light. The architects are known for their attention to detail & already from the brickwork being erected seen from the street you can admire the detail coming forward.
The other scheme is a rare Jewellery Quarter canal side project, No 64 Water Street. This comprises just ten very well finished long leasehold apartments of 1137ft to 2180ft with two & three bedrooms. All the flats have secure ground floor parking. One of the features is wrap around reception room windows which maximise internal space but can readily be opened up to fully take advantage of the better weather when it turns up. The bigger internal spaces allow better proportioned rooms with bigger bedrooms.
Do register your early interest. Site access is not possible yet but you can now see the plans , the computer generated images, the specifications and the prices.
Has Spring '23 got any bounce?
2023.. A year to be precise when pricing
The big question.. Are landlords going to absorb the increasing financial pressure?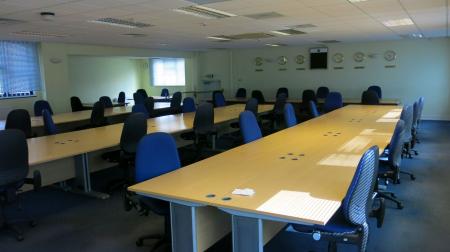 News
Is office homeworking really the future?