News
November 3, 2022
Midsummer madness
The return to work is steadily week by week rebuilding confidence into the mainstream sales & lettings markets. Our experience so far reflects the unleashing of the pent-up demand especially for lettings witnessed from enquiries received through the lock down. Lettings within Birmingham City Centre always reflects an element of seasonality which peaks through the late summer, but builds steadily from Easter. The demand & viewings now taking place we see acknowledges this & more.
Pricing is clearly the key this summer if voids between tenancies are to be avoided for landlords. There is a reasonable amount of stock available, with several new apartment blocks having completed construction early in the year, and these are now competing with the existing stock. Those flats offering outside space in the form of a balcony or terrace are highly prized & clearly were much missed by many during those warmer days when we were all locked in. Our experience is showing that those landlords who are pricing in the possible loss of one months' rent, or more, are attracting demand from many very cost conscious tenants who can move quickly. Birmingham City Centre clearly hasn't lost its shine for many professionals and others as a location to live in.
The sales team too are listing new instructions daily. Again some of these are Spring instructions we might have seen a few months ago but others are coming forward from some investors looking to release monies for their businesses or other uses. As a buyer there is an increasing choice & there is some acknowledgment from vendors that they will negotiate, if they see proof of funds and certainty from a speedy transaction. For buyers we are advising that they need to ensure that they are ready to go once they start bidding. This means having the mortgage in principle if needed plus a lawyer briefed. We are seeing new deals being agreed which suggests many potential buyers will commit if they see the opportunity of securing the right property in the right location.
Whilst there is undoubted initial caution in the sales market we are also seeing overseas money looking for stable investments. This is coming primarily from Hong Kong & India. The UK, and particularly London, always benefit from world uncertainty. The increasing strength of the regions & particularly the success witnessed by others in recent years is pulling further money into Birmingham which is very encouraging.
Finally there is real activity on the building sites again. Site hours for many developers have been extended as they try to make up the lost time and there are some excellent new schemes coming forward for completion in the late autumn. This current time might be ideal to buy something new. Do talk to my new homes team if you are thinking of something newly built.
Has Spring '23 got any bounce?
2023.. A year to be precise when pricing
The big question.. Are landlords going to absorb the increasing financial pressure?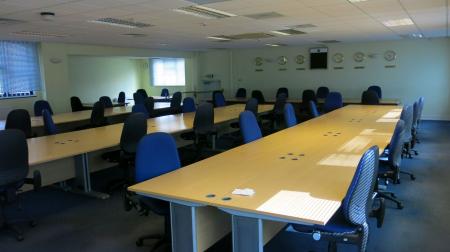 News
Is office homeworking really the future?