News
November 3, 2022
Is Groundhog Day soon coming to an end...of sorts?
There is no doubt judging from recent reports that the lock down sterilization of the UK is starting to work & the number of Covid 19 Virus victims is beginning to plateau, albeit that we are probably in the early days.
Our thoughts are now already moving towards the re-opening of our office , hopefully later next month, albeit with social distancing & all precautions being inevitably very high on the agenda. This is for both ourselves, our clients & our applicants searching.
Having thought quite seriously, ten or more days ago, that we were heading rapidly towards a long Nineteen Thirties style depression I am now feeling quietly positive. My previous thoughts were based upon an economic Armageddon, built upon very high unemployment & extreme banking caution. There are however some very encouraging signs coming from the enquiries we are receiving that make me think that we could exit this lock down with a quickly re-emerging& functioning housing marketplace. It now needs a confident banking structure without their mortgage valuers being instructed to be too cautious.
This positivity is being fed by the many individuals contacting us who have realised that their current accommodation doesn't work… being too small, too big or perhaps without an X factor now needed. This might be a balcony, terrace, high ceilings or something else. The price of current mortgage finance too must be tempting movement. I have heard today of 1.5% interest ,guaranteed for two years coming from several mainstream lenders.
We are already feeling from calls being received that the residential lettings market, whilst cautious on price will be busy from the outset, with an amount of pent up demand. This always follows a closed down period as we see every new year. The Birmingham City Centre lettings market always builds towards a busy summer and this year might reflect the standard curve with very busy initial weeks. Albeit that the total number of company staff relocations I expect to be lower through the coming months as many firms adjust to the new reality with a degree of wariness. This might mean some graduate jobs in particular are held back as firms check their status pending results for one or two more quarters.
Do call us if you are thinking of selling or buying. Do call us if you are wanting to let. Video tours are already working . We will continue to keep you closely informed.
Has Spring '23 got any bounce?
2023.. A year to be precise when pricing
The big question.. Are landlords going to absorb the increasing financial pressure?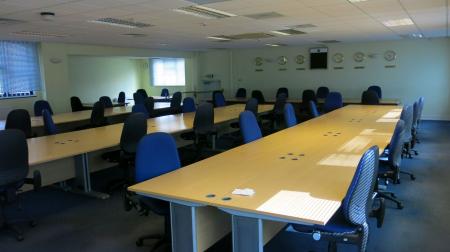 News
Is office homeworking really the future?