News
November 3, 2022
Cabin Fever
I sense the lockdown is already starting to give everyone cabin fever. A real version of Groundhog Day, with meals being different but the faces around the dining table staying the same. Is an enforced lock down without the guilt of an offence hanging over it more difficult. The guilt from excessive speeding, driving up one way streets the wrong way or throwing a stone through a neighbours window, like being banished as a child gives justification for having your liberty curtailed. This understandable locked down time does however provide the minutes to contact friends whose silence was no fault of yours, write the book you always wanted to write or indeed read the book that you stopped after a chapter because you just needed more time to comprehend the characters being woven into the fiction.
We as agents are already sensing that cabin fever will deliver a shock of demand to the system once things are relaxed. We are aware that there have been more skips delivered to residential addresses in the last week since the summer peak of last year. This means house clearances and garden improvements are happening early. Those postponed decorating jobs are now happening too. There is therefore no excuse to hold off selling if you can find the accommodation you now realise you really do need. Your own house or apartment will soon not present better. The extra bedroom you now need, the larger children's bedroom, a proper room to work from home for you & your partner , a room that in some older houses has become an overlooked large storeroom, and for those in the City a bigger reception room, some outside space and a view!
For many garages have for years lost their principle purpose of storing the family car & become the home gym and house storeroom. For those in the City the area increasingly of importance for some is where your static bike sits. For many this home area for exercise now needs clarifying. One of the other realisations of this home stay is going to be the future demand for more storage or the need to a proper clear out of your wardrobe & excessive home paperwork be it magazines & brochures that should have been discarded months, or years ago!! Charity shops will clearly be the beneficiaries once the locked down is relaxed.
Our office is open despite it looking like the Marie Celeste when you jog past. Valuations are still being given along with good advice as ever, such as regarding what particular blocks of apartments one ought to be searching for in the City Centre to offer you the extra you now need recognising your own budgetary restrictions. Call or send an email
Has Spring '23 got any bounce?
2023.. A year to be precise when pricing
The big question.. Are landlords going to absorb the increasing financial pressure?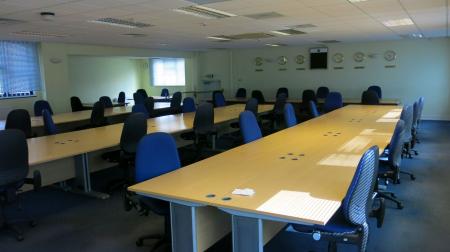 News
Is office homeworking really the future?