News
November 3, 2022
Commercial fights back in the JQ
The fact that three early Spring sales of potential larger residential conversion properties in the Jewellery Quarter were bought by commercial owner occupiers signifies encouraging news to those watching the renaissance of this increasingly popular City fringe location. The contraction of big scale jewellery manufacturing once the backbone of employment in the area is being surpassed by a growing number of media , media related plus design led firms who are putting down roots & growing. Those building their staff numbers are finding that employment of new and replacement staff, when needed, is readily possible and is testament to an area offering increasingly good & characterful commercial accommodation with a wide range of good watering holes, from pubs, niche bars to coffee shops for that much needed escape during & after the business day.
The combination of planning restrictions to the potential heights of new developments alongside the conservation area status of the area,and increasingly the impact of higher construction costs is squeezing margins for those residential developers active in the area. For those still manufacturing in the area the soon to be enforced clean air policy is going to undoubtable impact those who have regular deliveries plus those with staff parking. For design led firms who are looking in the area the current greatest weakness of the Jewellery Quarter is the shortage of larger more open plan buildings to grow into. For those existing JQ manufacturers there has been a realisation over several years that the Quarter offers a great showroom location plus space for their design teams. The manufacturing, outside of individual pieces, can readily happen away in secure but more accessible locations and it their current or former premises which can offer future employment organically without pressure from outside for this to be enforced.
There is still very good residential coming forward in the Jewellery Quarter, much of new build & of increasing quality. Watch this space!
Has Spring '23 got any bounce?
2023.. A year to be precise when pricing
The big question.. Are landlords going to absorb the increasing financial pressure?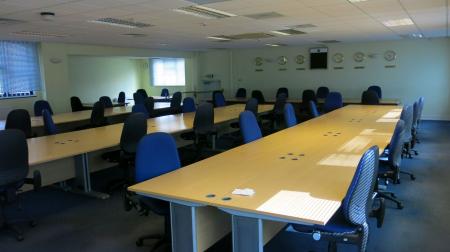 News
Is office homeworking really the future?