News
November 3, 2022
Annual Service Charge. Would you be paying the same for a detached house?
One of the property questions regularly asked to my residential sales team is 'What are the annual service charges?' & 'What exactly is included within the Service Charge?'. I relate this having met a friend at the weekend who talked about the costs he is now having to incur employing contractors to repaint his detached house, clearing his gutters & repointing part of a wall where driving rain was causing dampness inside.
For house owners the costs of maintaining the property are invariably lumpy unlike the annual costs incurred for apartment owners. Whilst those house owners don't incur annual lift maintenance costs or have concierge costs their exterior maintenance costs are not often provisioned or budgeted for within Sinking Funds, annually accrued, to provide suitable sized sums, ready for works every five or ten years. This is something many well managed blocks have in place.
For Buy to Let & owner occupiers I encourage you to become members of your Residents group or indeed to set up a Residents Association within your block, allowing you to work more closely with your block managing agents. One of the benefits of apartment living is often the stability of the service charge allowing the owners to budget for their annual property costs without the fear of nasty surprises or incurring additional costs incurred through the lack of a medium term maintenance plan, something often missed by those owners of houses.
For house & apartment owners there is upside in buying brand new. The ten years structural warranty and the snagging contract the vendors give make good those works, being often in the first twenty-four months after construction minimise future costs, especially in those early years. For older properties the anticipation of future works mustn't be underestimated however most reputable agents have provisions in place for their managed stock. For smaller blocks where the leaseholders may have a freehold share it is something worth investigating.
For buyers, future running costs are important to consider. For vendors the ability to provide a comprehensive service detail upfront for interested parties can save lots of transaction time.
Has Spring '23 got any bounce?
2023.. A year to be precise when pricing
The big question.. Are landlords going to absorb the increasing financial pressure?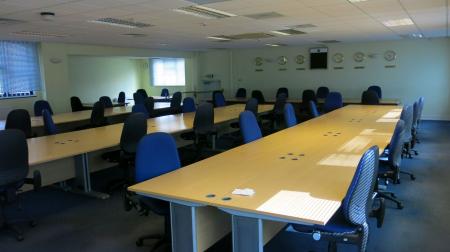 News
Is office homeworking really the future?