News
November 3, 2022
2020...Quickly off the blocks
Our January start after a very enjoyable holiday break has started faster than we anticipated. The combination of being post-Election, post Brexit & post New Year has given the start of the year additional momentum with an element of pent up demand coming from vendors, purchasers & landlords alike for making decisions.
We anticipate we will see more turnover in the coming year. More moves coming from more instructions and helped by increased numbers of purchasers and tenants. Already we have had meetings with representatives of overseas buyers now looking very seriously at Birmingham , in preference to other regional Cities such as Manchester & Liverpool which is very encouraging, especially for those developers of larger schemes whose backers often need the comfort of early off plan sales.
For vendors & landlords the key as ever is correct pricing plus presentation. There is more data than ever online for buyers plus their advisors & surveyors. Likewise there are nuances for particular properties in developments which only local experience can highlight which mustn't be overlooked, be it better sized rooms, finishes or aspect as they will invariably secure better prices.
Whilst we do not see a taking off in marketing prices we do anticipate a firming of sales & rental prices in the City Centre helped by increased confidence from those lending. For those buying do please have your finance in place before you offer so the transaction can proceed smoothly once you agree terms. For vendors please do ensure your lawyer has all the contract documentation before you start marketing, ensuring that the service charge ground rent & sinking fund answers are readily to hand when asked, once a sale has been agreed. Long leasehold sales invariably take longer than freehold sales. Being prepared certainly helps!
If you have any questions in the coming months please do ask the team here. We are immersed in a fast moving City market and can often help.
Has Spring '23 got any bounce?
2023.. A year to be precise when pricing
The big question.. Are landlords going to absorb the increasing financial pressure?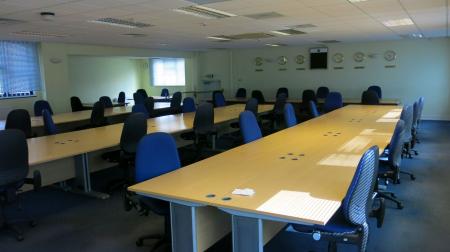 News
Is office homeworking really the future?