News
November 3, 2022
Are we seeing a pent up demand for moving?
The Birmingham City Centre residential property market has continued to surprise us in recent weeks, during a period swamped in Election & Brexit noise. Whilst overall numbers of viewing have been down, as we would expect to see in the run up to the Election, we have this time seen a number of very focussed buyers searching & securing sales. This has including one local apartment which encouraged offers of over £10k above the asking price from several competing bidders before terms were eventually agreed.
We are aware from the numbers of people looking both online & through the windows that there is a market for good City Centre properties, coming from owner occupiers plus investors alike. The results of the election might unleash a surge in the New Year if vendors, buyers & others can feel confident for the coming years ahead, certainly post Brexit.
For vendors the issues continue to revolve around price & presentation. The City Centre now comprises over twenty five thousand properties so buyers invariably have choice. This fact of an enlarging market sometimes gets overlooked especially from those who have owned a City Centre property for a long time. Vendors now need to know what else their property is competing with locally plus what they need to do to give potential purchasers the encouragement to bid. If they are buying again we encourage them to consider every offer if it can give certainty on both the timing & their future purchase.
Whilst everyone knows Presentation is the key I restate it once again. For apartment owners it is especially difficult because one can easily just end up housing lots of things that haven't got obvious cupboards to go in. Decluttering is vital in some cases because of the way it allows potential purchasers to see the full size of the apartment rather than getting distracted. The services of temporary storage solutions like Selfstore & Ryden Self Storage are to be recommended.
The New Year might go off with a bang. If you are thinking of selling please think ahead to what you need to do to ensure your property can look its best. If you are buying please be aware that you are not the only one looking. You need to give any vendor the certainty of your ability to proceed. This means mortgage in principle correspondence plus ready access to the other funds you are going to use.
In the meanwhile please do continue to invite us to value your property especially if you are just starting to consider your 2020 options
Has Spring '23 got any bounce?
2023.. A year to be precise when pricing
The big question.. Are landlords going to absorb the increasing financial pressure?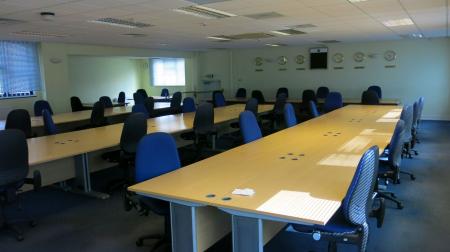 News
Is office homeworking really the future?