News
November 3, 2022
What's currently happening to prices?
The weeks after an election has been called & before the date itself always causes a pause, slowing housing sale activity. This is the current position, not being helped by the Brexit lethargy of the autumn . Those buying are aware of an increased choice & those selling are aware of the seeming lack of pressure on the interested parties who are viewing. That said there are plenty watching . Anything poorly priced or is quirky & rare are continuing to be snapped up quickly. Once terms are agreed the next issue is the bank valuers who are invariably more cautious than in a more mainstream marketplace. This includes holding back their prices, either by their own personal lack of confidence or more likely the instructions of their clients, not wanting to become too exposed by mortgage loans agreed. The buyers own specialist & intense market knowledge at the time terms are agreed is often ahead of the professionals but their valuations which follow invariably spook potential purchasers and upset vendors. Negotiation is often needed.
We continue to be busy. There continue to be buyers being relocated into the City alongside buyers looking for certainty with their home & lives, way beyond the next election. Pricing points are though sensitive & all vendors need to ensure their properties are not languishing in a band above where they really need to be. Making big offers away from the price point isn't commonplace & therefore vendors must put themselves in a position to maybe negotiate only marginally to secure their buyer. All purchasers in this market able to offer certainty, with cash or a facility to readily have funds, do have an advantage because all vendors like to make decisions based on known time lines
For landlords, we are rolling away from Birmingham's summer lettings peak & also seeing the arrival of another large PRS fund releasing new flats for letting into the local market, being . As ever pricing is key. Birmingham is a City with a single distinct peak in activity through August & September as students return, new grad scheme internees arrive & the larger corporates perceive it as a quiet time for the relocation of their employees. The Brexit & election background doesn't really effect the market although some buyers will invariably stay as tenants roll their current tenancies onward.
Overall prices are softer but will I feel inevitably harden once we are though this soggy autumn!
Has Spring '23 got any bounce?
2023.. A year to be precise when pricing
The big question.. Are landlords going to absorb the increasing financial pressure?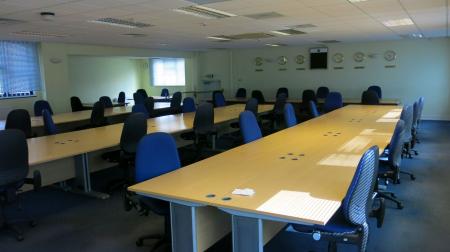 News
Is office homeworking really the future?