News
November 3, 2022
Residential Lettings is more than just collecting rent
Over the past fifteen months we as a firm have looked very hard at our residential lettings division. Unlike our residential sales side the department has in the past never taken the same market share, albeit we have swum very successfully amongst the tide of alternative smaller & larger agents across the City. We now, having made some significant changes to improve our efficiency ,are now in a place looking to expand and take our proper place as one of the major rental forces in the City.
Residential Lettings have become an increasing minefield of legislation, with more laws touted as being on the way. Buy To Let investments , once touted as the obvious way to build secure future income for individuals & family have become easy targets for The Revenue, chasing income and The Government, aiming to give tenants more protection. There is increasing competition too coming into the market too as big institutional PRS investment companies are investing in the City, buying or commissioning individual blocks of 200-600 apartments. This being money from the likes of Legal & General, Granger Trust plus Moda Living, who are backed by Apache Capital on their Broad Street tower project. Individual landlords need to know what they can do to compete, to secure and importantly retain their tenants.
Individual landlords too need to be increasingly aware of the law. There are currently in excess of 175 pieces of legislation which have bearings upon apartments being let. These range from Health & Safety to recent changes to the laws regarding Houses of Multiple Occupation. Agents themselves too have received a wake-up call earlier this year when all applicant administration fees were banned completely. This related to the upfront fees charged to prospective tenants for referencing & credit checks, the individual apartment inventories upon check in plus check out reports alongside the administrative cost of the tenancy agreement itself. Through our long term membership of The Guild of Property Professionals we receive almost daily guidance to issues of Compliance plus staff Training and advice of new laws being on route. The applicant fee ban will cause inevitable casualties in the industry . We predict many smaller agencies will shut once the impact of the income loss has been digested at the Year end, if not before, once the current summer bubble of move ins has ended.
We restructured the team, brought in some new staff & have implemented some new computer software. The operating system ties the whole team of negotiators, management staff and accounts more closely together. With the latter now six months on from the first landlords being loaded, and now with the whole portfolio on board the results are proving to be enormous, for landlords , our team of contractors and the MJ management team alike. For landlords it means rents are returned invariably within forty eight hours of receipt or us offering a 50% reduction in our fees, if we breach any minute beyond seven days. For contractors it means their individual job bills are settled at maximum within thirty days and for tenants it means their often niggling small jobs are monitored & are efficiently dealt with. Our very close relationship with the contractors guarantees the extra mile for occupants and landlords alike.
We now ask to be recommended for Residential Lettings. Our service levels which have been rising all year have jumped alongside the teams appetite for more properties for rental. Your help will be hugely appreciated
Has Spring '23 got any bounce?
2023.. A year to be precise when pricing
The big question.. Are landlords going to absorb the increasing financial pressure?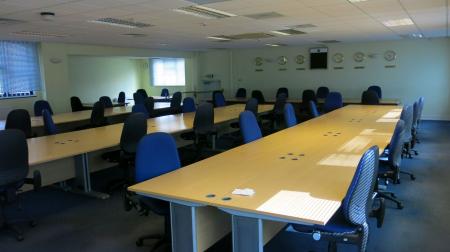 News
Is office homeworking really the future?