News
November 3, 2022
The Momentum Of the Digbeth regeneration
The very recent decision to delay the HS2 fast train to London by four to five years, from the much lauded 2026 opening towards a time in 2028 or possibly later to 2031, because of spiralling costs, has sent a chill into the Digbeth regeneration area. The earlier broadcast delay to the Metro trams arrival on Digbeth High Street from 2022 to 2026, or later, because of tunnel issues under the HS2 station again is now deflating the bubble of optimism that has committed many developers into the area with nearby projects of new build blocks & conversions.
With some 5000 units in planning or consented there is the risk that some of these sites might now be put on ice as developers assess the overall immediate future demand for accommodation from owner occupiers & investors alike. Prices too buoyed by the momentum might pause. Likewise, the commercial developers looking at sites such as Smithfield might hold back speculatively building offices until they have occupants confirmed. I can see likely commercial tenants too pausing, especially those planning to relocate larger back offices from London as they too reassess the connectivity over the coming decade. The Kings Cross area in London twenty years ago suffered similar anguish as it battled for regeneration & too was caught with infrastructure delays & indecision. Todays' office & restaurant users in that now sought-after area have no clue of the angst caused in the past. Todays' Digbeth owners & occupiers will have to bite their tongues as the Digbeth area is on route to change but the momentum has been slowed.
For more established areas within the City Core such as the Jewellery Quarter , Convention Quarter & those areas immediately on their borders, such as the Gun Quarter & areas close to The Mailbox & Holloway Head, they may see more consistent growth in the coming years as sites fill in adjacent to established buildings. The ground floors restaurant & café areas are already established & mature. For occupants, tenants & owners, this might be more attractive in the immediate years ahead. Digbeth is undoubtedly changing. The timing has however sadly slowed .
Has Spring '23 got any bounce?
2023.. A year to be precise when pricing
The big question.. Are landlords going to absorb the increasing financial pressure?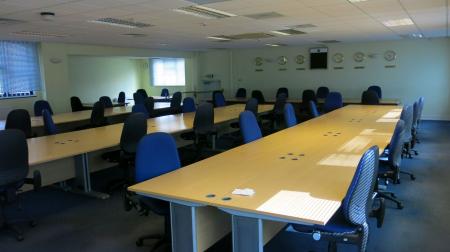 News
Is office homeworking really the future?