News
November 3, 2022
The slow tram to Digbeth
The announcement in recent days that the Eastside Metro tram line has stalled, l awaiting Government approval, will send shivers down the backs of those developers who have recently acquired land in Digbeth as well as investors anticipating a lift in property prices there tied to the areas increasing convenience. The tramline extension earmarked for a 2022 opening, in the year of the Commonwealth Games, will open up easy access from Digbeth High Street into New Street , Moor Street & Snow Hill stations. Its seems there are logistical challenges involved with the tramline going under the HS2 station because the final designs haven't been completed ….such that is now a long delay.
The tram is vital in my opinion for the continuing rapid regeneration underway of the Digbeth High Street area, because of the way it offers an ease of access into the City Core especially from those inner City areas beyond being an easy walk. For developers now building or soon to be building executive apartments on sites such as the former Peugeot & Renault garage sites, the possible four year or more delay means the tram will now open on or immediately after HS2 is in operation. This is a massive setback. For developers the hope now has to be the imminent launch with named tenants on the Smithfield former market site behind The Bullring. Lend Lease the developers have recently gone out in an architectural prize for their scheme with the anticipation that their site will become another successful Brindley Place type employment hub bolstering confidence into the immediate Digbeth/ Southside area with jobs and opportunities. Because of our involvement with residential projects close to Brindley Place this is an area we understand.
We have to now hope that developers are not going to stall their projects awaiting the tram line, likewise potential purchasers delaying their decisions or indeed looking into other regenerating Inner City areas.
Watch this space & do ask us for updates as we'll be keeping a close eye on events rolling forward.
Has Spring '23 got any bounce?
2023.. A year to be precise when pricing
The big question.. Are landlords going to absorb the increasing financial pressure?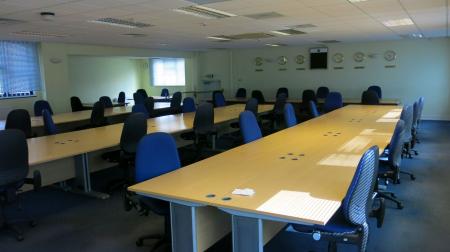 News
Is office homeworking really the future?