News
November 3, 2022
The increasing scourge of Air B & B within City Centre blocks
In recent months we have witnessed an increasing number of new Lettings agencies opening premises across the City offering short serviced let accommodation for business & leisure users. Individual apartments can be secured for one night or longer with beds made up on arrival and the apartment cleaned after use.These are invariably advertised on the mainstream websites of Booking.com or Air B&B.
This is clearly a sought after service, usually offering better value , some times better locations & more independence than the competing hotels & mainstream serviced apartment blocks.
However.. for most landlords they do not know this 'service' is happening in their apartments. In turn many mainstream lettings agents are being hoodwinked on route into letting apartments long term to often professional individuals, or as company lets, fronting for the serviced let businesses. Notwithstanding the invariably increased maintenance each apartment suffers from, the bigger issues are becoming one of increasing nuisance being caused.
The larger apartments are invariably used for parties, before & after functions elsewhere or becoming bases for the hen & stag parties that look for accommodation each weekend. For the apartment neighbours the disruption & daily meeting of different faces in the corridors can become a major security & environmental concern. Smaller apartments can cause disruption to as they get too get booked by numbers bigger than the beds available!
For the unknowing landlords the bigger issues are that of the breach of their head leases, which invariably forbid short let's, and the possible consequence of having the leases forfeited as a result. For the managing agents the additional burden of noise complaints, security risk & parking issues are rapidly increasing work -loads.
I write this as a warning to all landlords to double check the credentials of their prospective tenants. Likewise to double check the credentials of their letting agents as some are clearly letting to themselves!!
Has Spring '23 got any bounce?
2023.. A year to be precise when pricing
The big question.. Are landlords going to absorb the increasing financial pressure?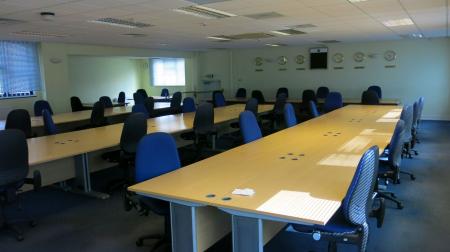 News
Is office homeworking really the future?